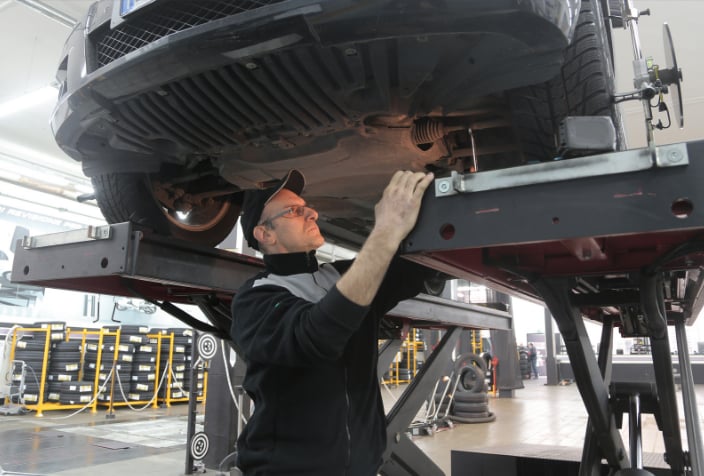 Thinking of buying a used vehicle? Let us check it out before you decide.
Sure, the exterior might look great and the interior doesn't smell like a gym locker but before you buy a used car, let us have a look under the hood and run some diagnostic tests to make sure you're not buying one big headache.​
Here are a few things we'll check:
Suspension
Tire wear
Instruments & controls
Hoses & belts
Fluids
Radiator
Brakes
Structural components
Visit our shop today and get your scheduled car maintenance done
A thorough inspection before you buy can save you thousands of dollars later on. We'll give you a full report and let you know our honest opinion.
Boyd's Tire & Auto proudly serves the community of Kelowna, BC, and will happily assist you with all of your auto service, auto repair, brake, tire, wheel, and alignment needs! We are a team of highly trained auto service and repair experts who are committed to providing the best customer service experience in Kelowna, BC! Boyd's Tire & Auto would love the opportunity to make you a customer for life. Call us today at (250) 860-1157 to schedule an appointment for service and experience Boyd's difference! We are located at 889 Vaughan Ave. Suite 105, Kelowna, BC V1Y 7E4. Check out our reviews to see what our happy customers have to say about us! We look forward to assisting you soon.