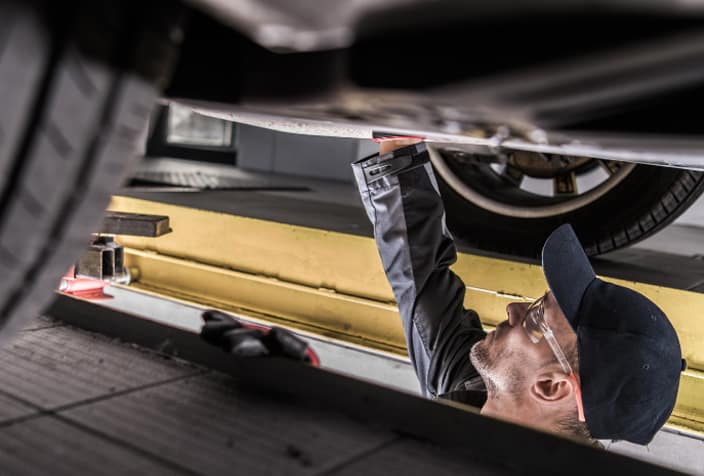 The transmission is the component that converts the power of the engine to your wheels and makes the vehicle move. Most transmission failures are caused by overheating. A little preventative maintenance can reduce costly repairs or replacements. Check your transmission fluid – make sure you are using the correct fluid and do not overfill. You should change your transmission fluid through a transmission fluid flush every 50,000 kilometers.
Some signs that you need your transmission serviced:
Irregular shifting
Dirty fluid
Burned fluid smell when checking the stick
Higher than normal temperatures of the transmission fluid
Warning light for the temperature inside your vehicle
Visit our shop today and get your vehicle transmission fixed
Boyd's Tire & Auto proudly serves the community of Kelowna, BC, and will happily assist you with all of your auto service, auto repair, brake, tire, wheel, and alignment needs! We are a team of highly trained auto service and repair experts who are committed to providing the best customer service experience in Kelowna, BC! Boyd's Tire & Auto would love the opportunity to make you a customer for life. Call us today at (250) 860-1157 to schedule an appointment for service and experience Boyd's difference! We are located at 889 Vaughan Ave. Suite 105, Kelowna, BC V1Y 7E4. Check out our reviews to see what our happy customers have to say about us! We look forward to assisting you soon.