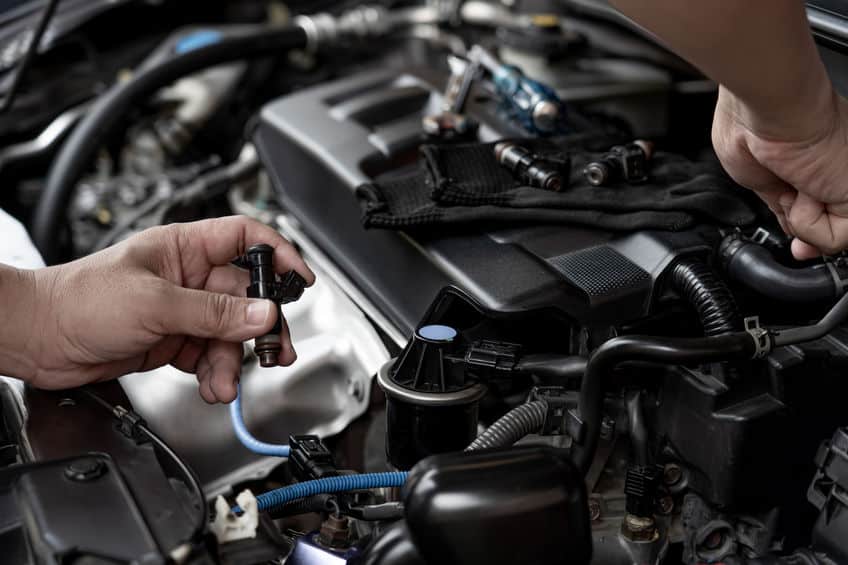 Your engine is a complex assembly of working parts that need to be timed correctly with each other in order to work well. The engine converts energy into mechanical force or motion. A gas engine, for example, is an internal combustion engine, because it converts gasoline through internal combustion into motion, which powers your vehicle into motion. 
Some signs you need to have your engine serviced include:
Oil leaks
Coolant leaks
Random misfires
Idle fluctuation
No start condition
We specialize in engine service and diagnostics.
Visit our shop today and get your vehicle engine fixed
Boyd's Tire & Auto proudly serves the community of Kelowna, BC, and will happily assist you with all of your auto service, auto repair, brake, tire, wheel, and alignment needs! We are a team of highly trained auto service and repair experts who are committed to providing the best customer service experience in Kelowna, BC! Boyd's Tire & Auto would love the opportunity to make you a customer for life. Call us today at (250) 860-1157 to schedule an appointment for service and experience Boyd's difference! We are located at 889 Vaughan Ave. Suite 105, Kelowna, BC V1Y 7E4. Check out our reviews to see what our happy customers have to say about us! We look forward to assisting you soon.